Blog

Back
Winter on Vancouver Island
Image Credit Carole Smile / Unsplash

Although Vancouver Island is famous for its tourist season in the summer, winter can also be an equally enjoyable time for all ages! There is always a new event to attend or a new trail to discover. Parksville in particular definitely has no shortage of wonderful activities worth indulging in! Read on for the best upcoming events and activities...
Island Special: Long Walks on the Beach
It's no secret that Vancouver Island is the land of a slower pace of life, farmers' markets, and long stretches of beach - at Rathtrevor Beach Regional Park, you get beach scenery that rivals that of Tofino, but even more well-maintained, and with less rain. When it does drizzle, you'll find that the shoreline is conveniently sheltered with trees to leisurely walk under, so as to still be able to enjoy the view undisturbed.
Explore the Land Down Under
For an activity unlike any other, the traveller with a thirst for adventure will want to visit the Horne Lake Caves Provincial Park - here, you can rent a kayak or canoe, hike, bike, spot wildlife, go fishing in crystal clear waters, or explore caves. Professionally-guided tours can open your eyes up to amazing ancient fossils, crystal formations, or even the only cave slide in all of Canada! Finally, for the daredevils only - a '5-hour extreme cave tour' is available, where you can rappel down a 7-storey underground waterfall! Now that's a vacation you won't forget!
All the Shiny Things
For those of us that can't get enough of things that sparkle, you'll want to make a point to see the Parksville Mineral and Gem Show! There, you can admire, learn, and buy some of life's most precious stones, all in one convenient space! There will even be a prize draw at the end; so don't miss out!
For a truly excellent weekend getaway, we recommend our gorgeous oceanfront rooms, and indulging in the best in-house hotel restaurant you've ever had - Our Bayside Restaurant & Lounge provides casual dining with fresh seasonal and local delights, curated by some of the best chefs on the island. Afterwards, relax in our hot tub before cozying up to bed. We hope you enjoy your stay at the Bayside Oceanfront Resort in Parksville!

Back
Recent Posts
Whether you need gifts, home decor, or delicious local produce, Parksville's markets have everything you need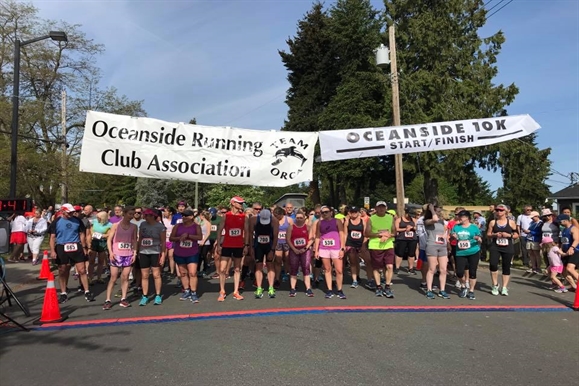 Mother's Day is just around the corner and what better way to celebrate than with some fresh air, exercise and absolutely stunning scenery. Learn more about the annual Oceanside Mother's Day 10K Run & 5K Run/Walk event happening in May.

Prev Post
Next Post