Blog

Back
Local Markets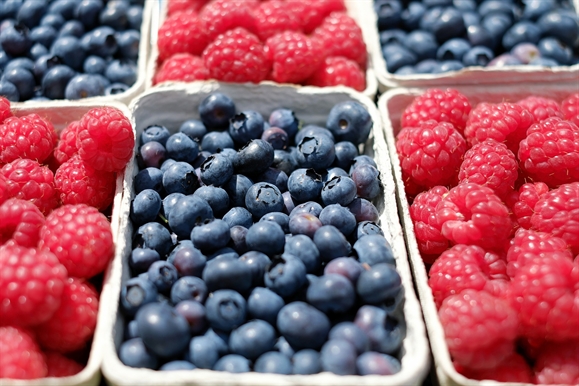 Image Source Couleur / Pixabay
Whether you need gifts, home decor, or delicious local produce, Parksville's markets have everything you need. We may be a small town, but we have multiple local markets happening this summer where locals and visitors alike can mingle, shop, and support the local community. Check out just some of our ongoing markets below:
Just as the name promises, the Second Sunday Market takes place on the second Sunday of every month from 8 am to noon. Check out up to 70 vendors at the Lighthouse Community Centre (less than a half-hour drive North from Quality Resort Bayside). The market features handcrafted gifts, second-hand items, and much more. There is also live local entertainment and a pancake breakfast with pancakes, eggs, bacon and sausage, and coffee, tea, and juice.
Downtown Parksville lights up on Tuesday nights with Summer by the Sea! Head to this market every Tuesday from 6 pm to 9 pm to shop, hang out, and connect with the community. There's always an "eclectic mix of local merchants, artisans, craftspeople, farmers, entertainers, and of course food vendors"! What more could you ask for on a balmy summer night? You can shop for gifts, eat a delicious dinner, and take home some great local produce while supporting our Parksville community and business people.
Starting in June and continuing all summer long, check out over 45 vendors every Friday night at the Parksville museum starting at 5 pm. This market boasts everything from food, produce, and tasty treats to flowers, gifts, and more. This is all set right next to the Parksville Museum's historic buildings, which are open for visitors. Another great way to spend a summer Friday night!
Local markets are one of our favourite things about summer, and we are so excited to show off their amazing produce, delicious food, and talented craftspeople to all of our guests at The Bayside. Just picture it: a cozy room with an oceanfront view, a trip to the market for shopping and ice cream, and maybe a dip in our outdoor pool to cap off the night. We can't think of any better way to spend the summer!

Back
Recent Posts
Tales on Trails is an Ecotour company new to the mid island. Tour our local favorite spots like Top Bridge at Englishman river and Cathedral Grove and much more. Dogs welcome.
Parksville, BC remains a growing beachside community with cultural events and outdoor activities. Explore Parksville and Qualicum Beach for your next relaxing Vancouver Island getaway.

Prev Post
Next Post